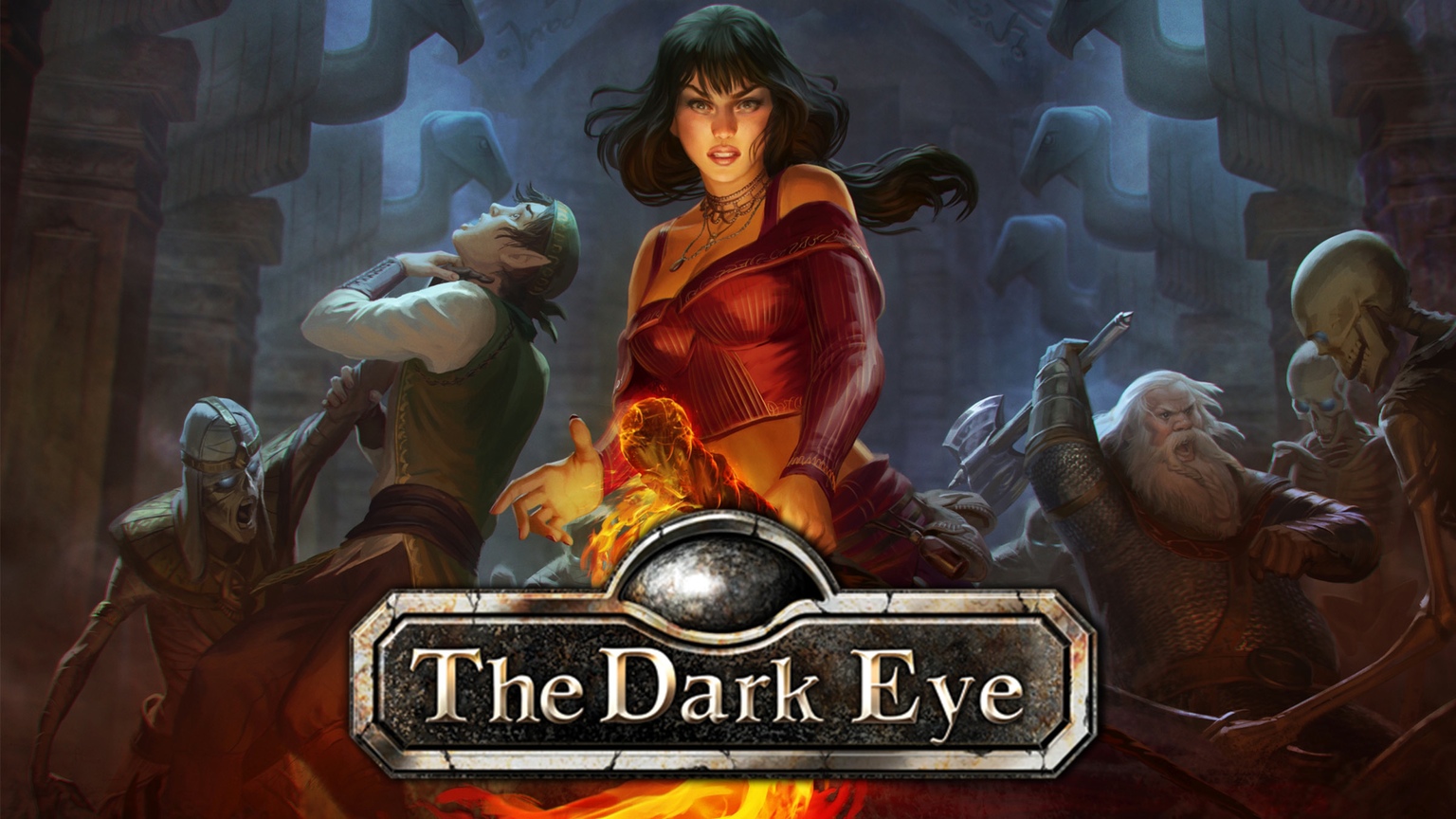 Jakiś czas temu udana zbiórka na angielskie wydanie 5 edycji "Das Schwarze Auge" pozwoliła wypłynąć temu erpegowi poza niemieckie granice. Grupa z "Ulisses" postanowiła "niestety" skupić się głównie na podbijaniu rynku amerykańskiego, co spowodowało pewne cięcia cenzorskie w podręczniku podstawowym (i pewnie w dodatkach też). Po co była jednak ta cenzura?
Jak wiadomo (albo i nie), niemieckie prawo jest bardziej liberalne, jeżeli chodzi o pokazywanie młodzieży nagich kobiecych piersi, natomiast bardziej restrykcyjne, jeżeli chodzi o pokazywanie tejże młodzieży krwi, flaków i przemocy. Trochę odwrotnie niż u Wujka Sama. Efekt? Niemiecka wersja ma napis, ze jest od lat 14+, natomiast amerykańska, że jest od lat 10+. No i co za tym idzie, w ruch poszło dorysowywanie staników i wycinanie prostytutek.
Jeżeli więc kogoś interesuje, co też stracił, pędzę z pomocą. Po pierwsze, wyleciała profesja prostytutki.
PROSTYTUTKA

Prostitute
Profession Package
AP Value: 203 adventure points
Prerequisites: None
Special Abilities: Languages totaling 6 AP; Skill Specialization Seduction
Combat Techniques: Brawling 8, Daggers 8
Skills:
Physical: Body Control 3, Carousing 5, Dancing 2, Perception 4, Pickpocket 2, Self-Control 4, Stealth 4
Social: Disguise 2, Empathy 6, Fast-Talk 3, Seduction 6, Streetwise 6, Willpower 4
Nature: —
Knowledge: Math 4, Myths & Legends 3, Religions 3
Craft: Clothworksing 3, Commerce 4, Treat Poison 4, Treat Wounds 2
Suggested Advantages: Aptitude in Social Skills, Beautiful Voice, Good Looks, Pleasant Smelling, Socially Adaptable
Suggested Disadvantages: Negative Trait (Avarice), Personality Flaw (Vanity)
Unsuitable Advantages: None
Unsuitable Disadvantages: Frenzy, Ugly
Variants:
* Brothel Matron/Patron (230 AP): Commerce 7 instead of 4, Empathy 8 instead of 6, Streetwise 7 instead of 6, Willpower 7 instead of 4.
* Catamite/Whore (226 AP): Brawling 10 instead of 8, Daggers 10 instead of 8, Dancing 0 instead of 2, Pickpocket 4 instead of 2, Self-Control 5 instead of 4, Streetwise 7 instead of 6, Willpower 6 instead of 4, Math 2 instead of 4
* Courtesan (209 AP): Etiquette 4 instead of 0, Seduction 7 instead of 6, Streetwise 4 instead of 6, Ropes 2 instead of 0
* Mistress/Favorite (213 AP): Etiquette 7 instead of 0, Seduction 8 instead of 6, Streetwise 2 instead of 6, Ropes 4 instead of 0
Equipment and Garb
Prostitutes are usually poor, and usually have no more than a dagger and some clothes to call their own. Mistresses and Courtesans often have.
Po drugie, ocenzurowano przerażającą liczbę ilustracji! Całe cztery! By amerykańscy chłopcy się nie gorszyli!