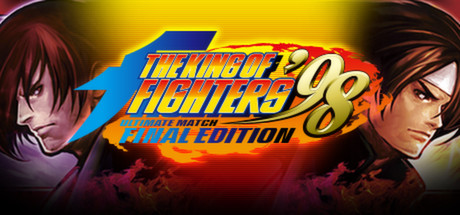 Może tak eksperymentalnie. Co powiecie na konkurs?
Tydzień temu wrzuciłem filmik w którym opowiadałem o "Musha Shugo", małym systemie RPG przedstawiającym walki wojowników tak, jakby byli bohaterami gry typu mordobicie (Street Fighter i okolice):
Tym samym, ciągnę dalej te klimaty, i ogłaszam, że do wygrania jest gra na PC:
THE KING OF FIGHTERS '98 ULTIMATE MATCH FINAL EDITION
Co należy zrobić?
1. Lajkować Erpegowe Piekiełko.
2. Posiadać Steama.
3. Opisać postać, którą by się chciało zagrać w RPG wzorowanym na mordobiciu. Poproszę opis wyglądu, krótką historię i listę ciosów. Rysunek postaci i/albo rozpisanie jej na mechanice: "Fight!", "Musha Shugo", "Street Fighter the Storytelling Game" oraz "Burn Legend" (wariant Exalted) będzie dodatkowym atutem.
Opisy proszę umieszczać tutaj, albo wysłać na email: beamhit(małpa)gmail(kropka)com.
Zwycięzcę wyłonię 6 września 2015 roku. Jeżeli ta forma zabawy się przyjmie i będą chętni, to będą organizowane kolejne konkursy.